Computer: Gateway Pentium P4 system, 512 MB RAM, 80 GB HDD.System:Windows 2000 Pro SP4, Office XP...This machine is a standalone machine, not connected to a network, nor is it a member of a domain, nor active directory installed.
Symptoms:
Boot up fail, system comes up with a black out screen. Boot up with Tech cd and found out there's residues of virus left over, totally reinstalled without reformatting HDD, and clean this computer from the virus code out, since then different problems comes up:
2nd problem:
It is reported after windows 2000 re-installation that EZcd creator do not recognize the Liteon CDRW driver.
CD-RW's been recognized in system's bios. also from the device manager listing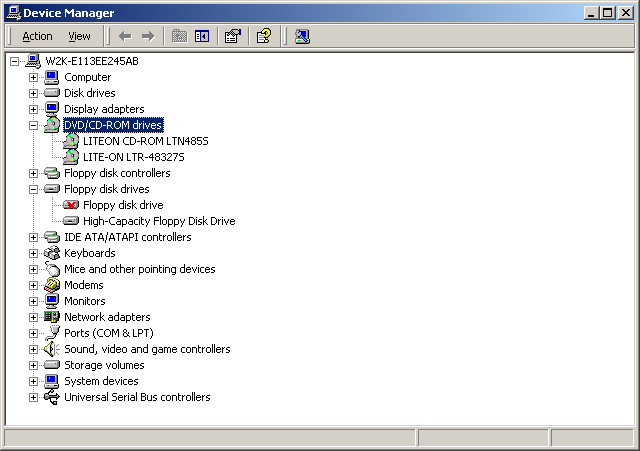 We totally uninstall the EZ cdcreator, and follow the instruction of cdcreator, then perform the necessary upgrade follows the Roxio's web site direction.

2 of the files needed to upgrade from 5.1 to 5.3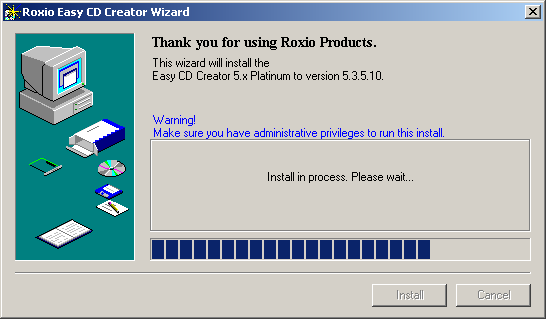 before finish the installation, EzCD pop up an error message:
Follow another thread about CD-rw recognition, we download
roxizap
Use this prog to clean up EZcdcreator out from the system.

Restart the whole installation procedure of EZcdcreator, also upgrade for new packs and driver,
CDRW works fine, no need to upgrade newer version of Roxio cdcreator (version 10).
If the cd recordable disk presented inside the CDRW and also been formatted with DIRECTCD, through the CD drive properties, it will display the driver in use by "Roxio DirectCD Kernel", eject this DirectCD disk, insert New disk, You are ready for cd writing ......